My last post was a
Top 10 list
(in no particular order of preference) of my personal favorite Broadway love songs, in honor of Valentine's Day. Feel free to go back and have a listen. I'll wait…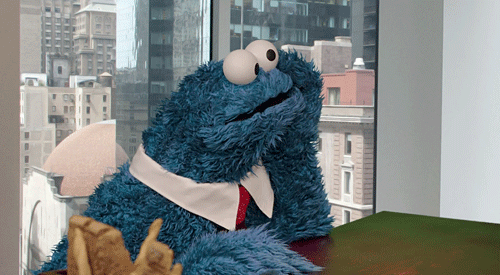 Welcome back! Today, we're going to discuss the musical that featured song #7 on that list ("Something Wonderful," for those of you who didn't feel like having a listen): The King & I.
Lyrics:
Oscar Hammerstein II
Based On:
Margaret Landon novel, Anna and the King of Siam
Tony Nominations/Wins:
5/5
I've been thinking about "
Something Wonderful
" for a while now. It's not one of those songs about loving someone even though they drink or beat you… or both (i.e. "What's The Use Of Wond'rin'", "As Long As He Needs Me", "Can't Help Lovin' Dat Man"). It's more than being a powerless slave to love, despite the man's shortcomings. This is a song in which the singer loves a man for all the good he's capable of if he has the right kind of help. At one point, Lady Thiang says, "I am not equal to his special needs." She is filled with borderline sorrow over not being able to adequately support her conflicted husband, who is flawed beyond mere infidelity (though the guy does have a plethora of wives). She sings about loving a man who needs patience, understanding, brutal honesty, and an ego stroke all at the same time to succeed
which she pleads for Anna to give him since she herself cannot. The King is doing very important things and making very important decisions to balance the eastern and western influences in his country and help his people thrive. He was raised on ancient traditions and cultures that demand he show no vulnerability whatsoever. He simultaneously needs to make way for modern advances to prove his prowess and compatibility to the rest of the world while not forcing his nation to adopt change too quickly.

Lady Thiang understands this, but can only watch from the sidelines while he and Anna work it out together.
The King & I
raises a lot of fascinating interpersonal commentary in just 3 hours, particularly from the King of Siam (the real King Mongkut was actually pretty fascinating too, but more about him later). At first glance, the King comes across as an obstinate, vain, bully. Then the brilliant songs start and we are plunged into the abyss of the human condition.

The King is aware of the monumental burdens he must shoulder. In "
Is A Puzzlement
," he feels extreme conflict about his uncertainty in fields that he believes he should have a firm grip on (since he's king and all); like what values to instill in his eldest son that will make him a fair, yet dynamic king (and human being) his people will follow.

He grapples with maintaining his country's traditional eastern identity and monarch-headed system of government while embracing the modern, western cultural influences that will assure his country remain a competitive force among the civilized nations of the world. This conflict eventually gets the best of him.

Anna's influence strips him of his previous sense of self and throws him into an even bigger pit of conflict and moral pressure. He hands his beloved monarchy over to his son, who begins making big, modern changes for the kingdom, and (**SPOILER ALERT**) dies. It may be
good to be the king
, but it sure ain't easy!
On a personal level, the King is a stern disciplinarian with his wives and children. But in "
March ofthe Siamese Children
," he is clearly also a loving father. He exerts austerity because he cares about their future and wants them to be educated.

But he shows signs of softness, particularly towards the younger ones. He views his wives as subservient, demure beings, meant to do his bidding. When he first hires Anna, a woman, to teach his family, he expects her to be similar to the other women he's grown accustomed to in his life. She blows his mind with her intellect and contending demeanor. This eventually grows into a mutual respect and a deep, unspoken love. She becomes what none of his wives, including Lady Thiang, could ever be: an equal confidante. They may butt heads in the beginning; a result of the eastern and western culture (and gender) clash, but once they let each other in emotionally and embrace each other's positive cultural and personal attributes, they are able make beautiful music together.
The real Anna Leonowens was actually Eurasian! She told people she was of Welsh descent to explain her darker skin color. This fact wasn't discovered until after The King & I was written.
When Gertrude Lawrence (the original Anna on Broadway) died, she was buried in her 75 pound "Shall We Dance?" ball gown.
The real King Mongkut was highly accomplished in his own right: before succeeding his older brother as king, he was a Buddhist monk (and founded a reform order of Buddhism), a multi-lingual scholar, a mathematician, an astronomer, and he set up Siam's first printing press, to print in both English and Siamese… And I thought Yul Brynner was a badass!